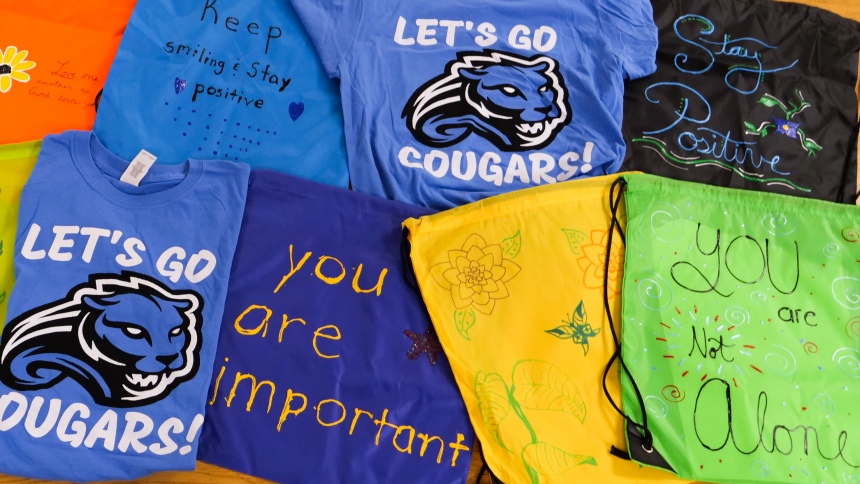 Next week teachers will be encouraging students in their rodzinkas to bring in school supplies for our partner school Farm of the Child in Honduras. 
Students will be bringing in items like art supplies, backpacks, reusable cups and water bottles. 
The effort is being led by the Sociedad Honoraria Hispánica (SHH), the Spanish honors society that is committed to helping kids in other countries who can't have what we all have. 
"I love how the SHH gets other Lansing Catholic students involved in helping kids in other countries. I'm proud to be a part of the group," said junior Hannah Pricco. 
Lansing Catholic students maintain a strong tradition of supporting charities and food or supply drives. Putting others before ourselves is one way the student body strives to follow God. 
"As a leader of the SHH, I can confidently say what we do truly helps those kids who are getting these supplies," said senior Brianna Tennes. "It's also cool how we can help from so far away."
---
About Lansing Catholic High School
Join the tradition of over 100 years of Catholic education at Lansing Catholic High School. With almost 500 students, we are large enough to offer a great variety of classes, activities, and athletics, yet small enough where everyone knows each other. The Lansing Catholic High School community forms students spiritually, intellectually, and socially into faithful disciples of Jesus Christ. For information on enrollment and registration at Lansing Catholic, please visit our Admissions Center.