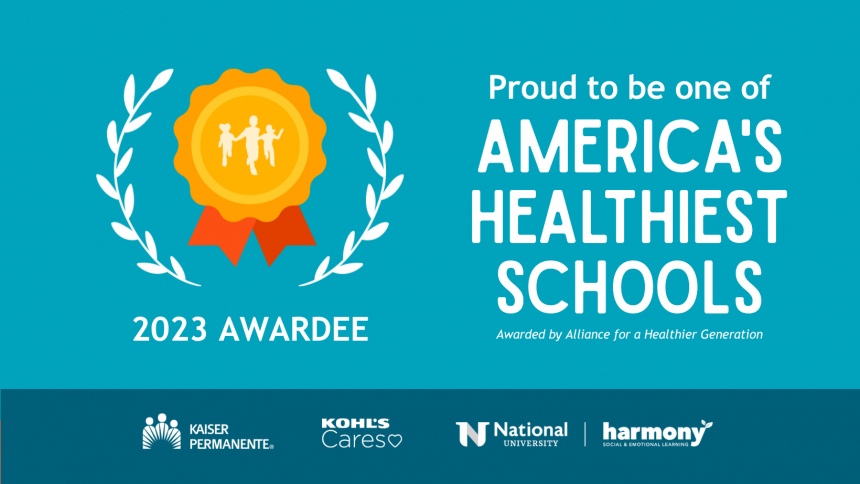 Lansing Catholic High School Recognized as America's Healthiest Schools for Dedication to Student, Staff, and Family Health
Schools nationally recognized for implementing best practices in up to nine health categories
LANSING, Mich. (September 26, 2023) – Lansing Catholic High School is among the 781 schools nationwide to be named as America's Healthiest Schools for the 2022-2023 school year. The recognition, awarded by Alliance for a Healthier Generation (Healthier Generation), a leading children's health organization, honors schools' dedication to supporting the health and well-being of students, staff, and families.
This year, Lansing Catholic was recognized in 3 topics, including:
Increasing Family & Community Engagement
Implementing Local School Wellness Policy
Bolstering Physical Ecucation & Activity
Lansing Catholic prioritized healthy policies and practices amid numerous challenges facing schools today -- learning loss and declining youth mental health due to traumatic events, such as school shootings, vaping and nicotine addiction, curriculum changes, and school meal insecurity. They have continued to sustain and promote good health.
"This year, Healthier Generation continues to meet districts, schools, and educators where they are, recognizing it takes a considerable degree of effort to serve as a model of best practice in whole child health for students, teachers, staff, and community," said Kathy Higgins, chief executive officer at Healthier Generation. "We commend America's Healthiest Schools for demonstrating resilience and adaptability amid challenging times for our nation's schools." 
America's Healthiest Schools remains one of the country's longest-running, nationwide recognition programs honoring schools for achievements in supporting whole child health equity for students, teachers, and staff. Any school can connect with Healthier Generation to access trainings, resources, and technical assistance by visiting HealthierGeneration.org.
Visit HealthierGeneration.org/HealthiestSchools to view all 781 America's Healthiest Schools for the 2022-2023 school year.
# # #