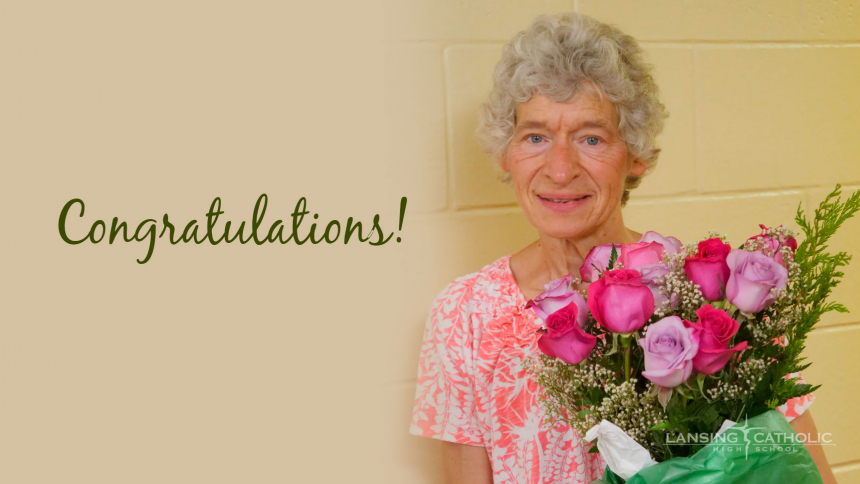 Congratulations Margaret (Martin) Costigan, C72, on celebrating your 40th year working at Lansing Catholic in our Food Services department. She is currently the employee with the longest tenure on staff. Thank you for your dedication to the Lansing Catholic community!
"I've seen children and grandchildren of friends and former classmates coming through the school, watching them grow," Costigan said. "It's amazing."
Recently Margaret was featured on the Schools Rule segment on WILX News 10.