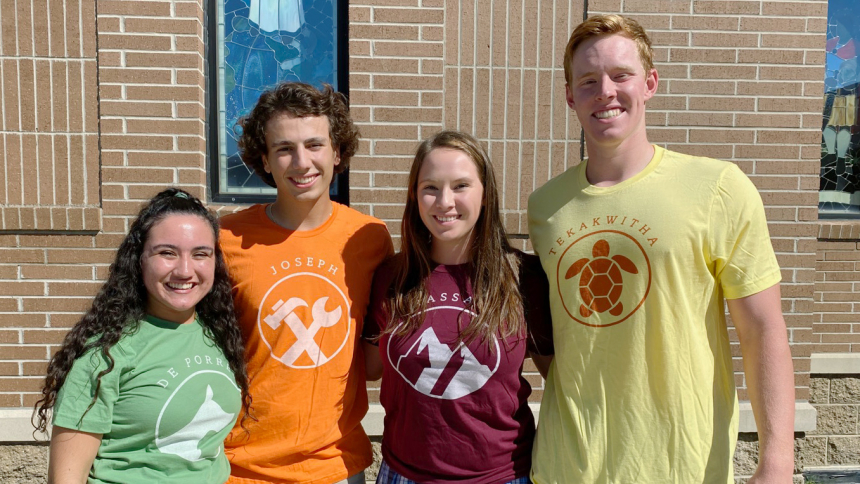 Lansing Catholic students this year are taking on leadership positions through the school's Student Leadership Team, allowing for more student-based opinions and opportunities. 
Many students from all grade levels have become leaders as house representatives, which allows for them to help make their years here the best they can be. 
"I joined SLT because it feels good to be able to represent students and their opinions," said senior Adam Durr. "I had always wanted to take on a meaningful role in my school community."
Having always been interested in government and politics, Durr sees this as a great opportunity to do those things and be that leader and advocate for the students. Durr defines a good leader as someone who is able to take out people's full potential, while Jonah Richards sees a true leader as someone who puts the goal of the team before their own desires. 
"I wanted to further be involved in school events and house activities,'' Richards says. "This allows me to be a bigger part of making my senior year here one to remember."
Sophomore Anna Richards sees her older brother taking on this role and recognizes it. 
"As an underclassman, I am able to learn more about what it means to be a leader by being a part of this team and watching those older than me," Anna says. " When I am put into that position I will be prepared to do well and make my years here some to remember."
---
About Lansing Catholic High School
Join the tradition of over 100 years of Catholic education at Lansing Catholic High School. With almost 500 students, we are large enough to offer a great variety of classes, activities, and athletics, yet small enough where everyone knows each other. The Lansing Catholic High School community forms students spiritually, intellectually, and socially into faithful disciples of Jesus Christ. For information on enrollment and registration at Lansing Catholic, please visit our Admissions Center.