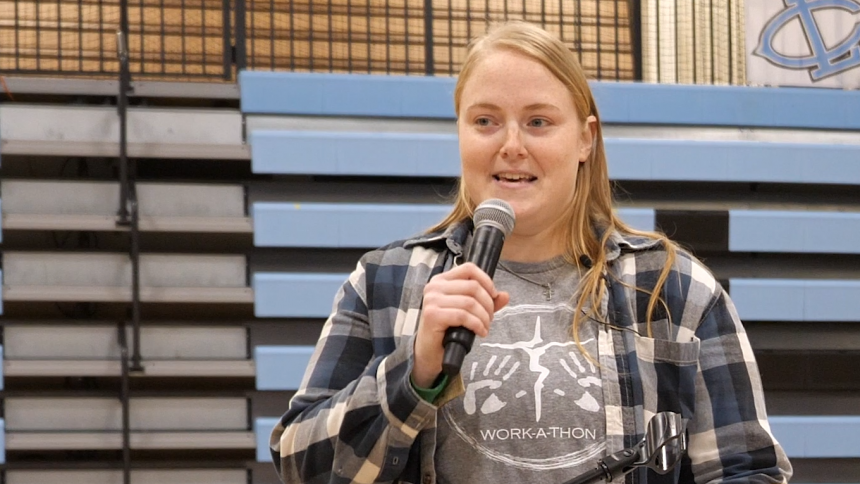 At the 2022 Work-A-Thon, Lansing Catholic High School awarded the inaugural Mission Award for Service to the class of 2014's Keegan Pabst. In high school, Pabst was an avid mission trip attendee, and after graduation her love of service didn't stop. She attended numerous other mission trips and even her major shows her devotion to "service as a way of life". Pabst earned a bachelor's as well as a master's in social work. This past spring Pabst went on her 4th Lansing Catholic Mission Trip to Alabama, her 10th overall. 
---
About Lansing Catholic High School
Join the tradition of over 100 years of Catholic education at Lansing Catholic High School. With over 400 students, we are large enough to offer a great variety of classes, activities, and athletics, yet small enough where everyone knows each other. The Lansing Catholic High School community forms students spiritually, intellectually, and socially into faithful disciples of Jesus Christ. For information on enrollment and registration at Lansing Catholic, please visit our Admissions Center.