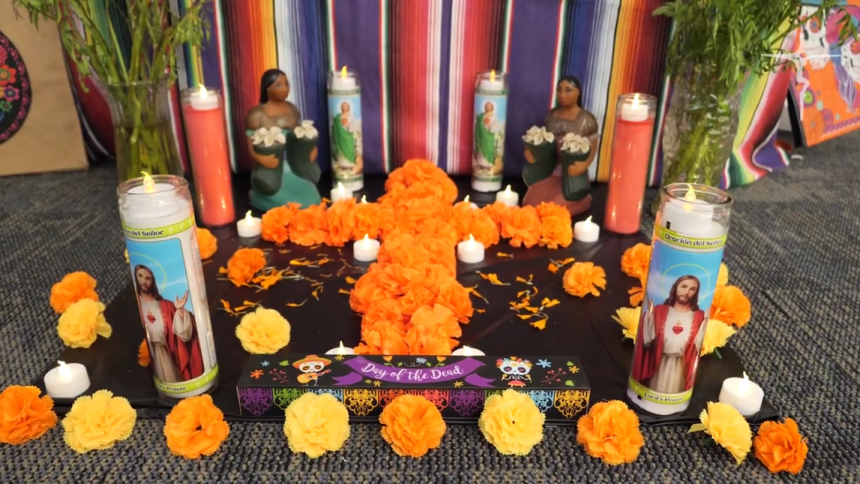 The Lansing Catholic community celebrated Dia De Los Muertos on November 2, which is a Spanish tradition celebrating those who have passed away.
During their Rodzinka learning periods on Tuesday, each house went to different stations as they learned and celebrated the special remembrance.
"I think it is important that students know about different traditions in different cultures," said Luz Fell, Spanish teacher.
Each station had presentations from Cristo Rey Parishioners who have celebrated Dia De Los Muertos throughout their lives and told the students about how the tradition has lived on through generations in different ways.
"People from Mexico, Guatemala, Honduras, and El Salvador all celebrate the day of the dead differently," said Fell. "The importance of the celebration is big since 2008 when Dia de los Muertos was put on the intangible cultural heritage list."
Students were also told how important this holiday is to certain countries in the world.
---
---
About Lansing Catholic High School
Join the tradition of over 100 years of Catholic education at Lansing Catholic High School. With almost 500 students, we are large enough to offer a great variety of classes, activities, and athletics, yet small enough where everyone knows each other. The Lansing Catholic High School community forms students spiritually, intellectually, and socially into faithful disciples of Jesus Christ. For information on enrollment and registration at Lansing Catholic, please visit our Admissions Center.