THANK YOU for making 2019 a huge success! 
We are grateful to all who joined us for our 2nd Annual Lansing Catholic Corks + Cuisine event on Saturday, January 26 at Impression 5 Science Center.  It was a wonderful night and we were delighted to welcome such a fantastic group of parents, past and present; as well as alumni, friends and special guests of Lansing Catholic.
A BIG thank you to those who supported Corks + Cuisine as we raised over $73,000 to implement a school security measure called The SmartBoot System from The Lockout Co.  It is a truly unique and effective school saftey and security system designed to protect students and staff, deter potential threats and assist law enforcement when an event occurs. 
Nearly 300 attendees, gathered to savor the delicious samplings of food and drink from area eateries while enjoying the fun activities, great music and live auction.  This is an amazing event where guests can have a casual, relaxed evening with our Catholic community to connect and socialize, but most importantly to have fun!  We look forward to seeing you in 2020!!!   To view and purchase photos from Corks + Cuisine, visit: https://gallery.tcp-photography.com/p593212119
We'd also like to express our gratitude to our sponsors and volunteers.  They were the driving force in making this event possible.  We couldn't have done it without you!
PLATINUM PLATTER SPONSORS

Greg and Chrissie Brogam

Dean Transportation

Kramer Management Group

RePneu Tool and Supply

Sam and Judy Eyde

Noel and Trish LaPorte

Jim and Kelly Richards

Dr. Matt and Paula Wilcox
GOLD PLATE SPONSORS

The Biergans Family
Rob and Julia Campau
Capitol Colorectal Surgery
Sam and Jessica Eyde
Dr. Carlos and Stacy Fernandez
Michael and Trish Foster
Pat and Jennifer Gillespie
The Izzo Family
Leo and Catherine Kempel
The Kuhnert Family
Rick and Suzanne Lasch
John and Carrie Pence
Dr. Scott and Therese Plaehn
Dave and Heather Russell
Paul and Angie Stewart
Len and Maria Wolfe
 
 
 
 
 

FOOD + BEVERAGE SPONSORS

 Bell's Pizza
Cuginos
Chick-fil-A
Urban Cup
Aladdin's
Saddleback
El Azteco
Arcadia
Lansing Brewing Company
Fat Boy's Pizza
Gumps BBQ
Frank's Press Box
Sidebar
The Soup Spoon Cafe
Grand Traverse Pie Company
Gigi's Cupcakes
DeLuca's
MP Social
We would also like to convey our sincere appreciation to the following people for all their hard work and dedication to making the first Corks + Cuisine a huge success.  Our Planning Committee Members include:
Paula Wilcox, Event Coordinator

 
We hope to see you next year as the positive feedback from partygoers continues! 
"Congrats on a tremendous event.  The turnout was fantastic, the environment was festive and the event itself was awesome! God is Great."
"Amazing, amazing night! Way to go!!"        "Amazing night…proud to be a Cougar!"
"It was a job well done and I am looking forward to next year."
For more information or questions, please contact Event Coordinator, Paula Wilcox.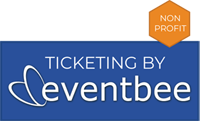 Online Ticketing Powered by Eventbee