We are bringing it back for 2019! 
Savor local flavor during this special event for Lansing Catholic High School.  We are excited for the return of the Lansing Catholic Corks + Cuisine food tasting event.  Be a part of a new tradition for a casual, fun-filled evening for our Catholic community to socialize, celebrate and raise funds for our high school.  Join us for music, dancing, games, a live auction and more!
Get your friends together and don't miss your chance to eat, drink and mingle while you experience the ultimate food tasting event all in support of Lansing Catholic High School!  Must be at least 21 years of age to attend.
WHAT is the most anticipated event in town:  Corks + Cuisine...don't miss this!
WHEN the fun begins:  Saturday, January 26, 2019 from 7:30 to 11:30 p.m.
WHERE the action is happening:  Impression 5 Science Center
WHO has the info:  Contact our Event Coordinator, Paula Wilcox at paula.wilcox@lansingcatholic.org for event details and food vendor applications.
Event Proceeds To Benefit
Corks + Cuisine is a special fundraising event to support this year's initiative to enhance our school security system.  Proceeds from this event will benefit a school security measure called The SmartBoot System.  For more details about our event fundraising goals, please click here.
Sponsorship Opportunities Available
We would like to extend to you or your company an invitation to be become a sponsor for the 2nd Annual Lansing Catholic Corks + Cuisine event.  Don't miss a chance to be a sponsor for the party of the year...the fundraiser that brings together our entire Lansing Catholic community!
Silver Spoon Sponsor                $300
Gold Plate Sponsor                   $1,000
Platinum Platter Sponsor      $2,000  Exclusive
For a detailed description of our Sponsor Benefit Packages, click here.  We are always open to creating a custom package for your business.
For more event details and information, contact our Event Coordinator Paula Wilcox at 517.267.2121   |   paula.wilcox@lansingcatholic.org.  
Volunteers Needed 
There are a variety of ways to get involved and help make this amazing event a success.  We are in need of volunteers to assist our Planning Committee with set-up and tear-down as well as volunteers to pass out food tastings to guests.  Please click here to sign up.
How beautiful a day can be when kindness touches it! ~George Elliston
Our 2018 event was a huge success.  THANK YOU!
Thank you to all who joined us for our inaugural Lansing Catholic Corks + Cuisine event on Saturday, January 27 at Impression 5 Science Center. The event was a great success and we were delighted to welcome such a wonderful group of parents, past and present; as well as alumni, friends and special guests of Lansing Catholic.
More than 300 attendees, gathered to savor the delicious samplings of food and drink from area eateries while enjoying the fun activities, great music and live auction.  We see this as just the beginning of creating a relaxed evening for our Catholic community to connect and socialize, but most importantly to have fun!  And gauging from the overwhelmingly positive responses from partygoers, there will definitely be another Corks + Cuisine in 2019. 
"Congrats on a tremendous event.  The turnout was fantastic, the environment was festive and the event itself was awesome! God is Great."
"Amazing, amazing night! Way to go!!"        "Amazing night…proud to be a Cougar!"
"It was a job well done and I am looking forward to next year."
A BIG thank you to those who joined us in launching Corks + Cuisine.  We'd also like to express our gratitude to our sponsors and volunteers.  They were the driving force in making this event possible.  We couldn't have done it without you!
To view and purchase photos from Corks + Cuisine, visit:  http://gallery.tcp-photography.com/2018corks.
We would also like to convey our sincere appreciation to the following people for all their hard work and dedication to making the first Corks + Cuisine a huge success.  Our Planning Committee Members include:
Paula Wilcox, Event Coordinator

 
We hope to see you next year!  
For more information or questions, please contact Event Coordinator, Paula Wilcox at paula.wilcox@lansingcatholic.org or 517.267.2121.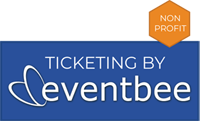 Online Ticketing Powered by Eventbee